The Award-Winning Property Management Company in Los Angeles
Earnest Homes provides professional and reliable property management services to real estate owners in Los Angeles. We specialize in residential property management in Los Angeles, San Fernando Valley, and Westside.
Our Services
Quality tenants, cutting-edge technology, communication that never misses a beat. We provide all the services you need to reduce the burden of single-handedly managing your Los Angeles property.
Full-Service Management
At Earnest Homes, we make the promise of smooth property management a reality. With our arsenal of services, we help you overcome the stress of building a profitable investment and achieve the outcome you desire for your rental.
Read More
Our team takes care of all the day-to-day tasks involved in managing your property. Marketing your Los Angeles rental, finding tenants, regular cleaning, maintenance, rent collection, financial reporting, inspections, and evictions; we do it all, with the utmost honesty and integrity.
Tenant Screening & Placement
Looking for a suitable tenant for your Los Angeles property? We can help! Earnest Homes has access to an extensive pool of reliable renters in the market and we implement thorough screening processes to find the most suitable ones for your place.
Read More
We know the importance of finding a quality tenant for your property. To help you find renters who look after your property like their own, we implement stringent background checks, credit checks, eviction checks, and employment.
Proactive Property Maintenance
Maintenance can be stressful. Keeping track of inspections, handling tenant requests, and coordinating with vendors is tough. So, we do it for you! Maintain the market value of your Los Angeles rental by handing it over to our capable team at Earnest Homes.
Read More
We streamline the maintenance operations of your property with proactive inspections and immediate repairs through our online portal. We value transparent communication and make sure to keep you in the loop regarding all maintenance issues. The best part? You get complete access to all the expense reports for maintenance-related activities.
Complete Legal Assistance
Staying updated with the ever-changing California real estate and property laws can be challenging for property owners. With Earnest Homes, you are assured of complete legal assistance and regular updates about new landlord referendums.
Read More
At Earnest Homes, we are committed to providing you with complete legal assistance for all matters that involve your Los Angeles property. Our team closely monitors changes in compliance environments to help you avoid accidental penalties or fines. Need to clear a query? Our network of attorneys is just a phone call away!
Seamless Customer Support
At Earnest Homes, we rejoice in client success. We know the value of seamless communication and so, we make comprehensive customer service a top priority, for all our clients.
Read More
We pride ourselves on our best-in-class customer service and we go to great lengths to maintain that standard of customer support. Our accessible owner and tenant portal makes it super easy to respond to tenant requests and address owner concerns within 24 hours. In fact, if we do not respond to you within a single business day, we guarantee that the management fee for that month is on us!
Regular Financial Reporting
Clear financial reports, error-free account books, and meticulous documentation are the three pillars of our financial reporting systems.
Read More
As a part of financial reporting, we track the income and expenses of your property and offer detailed reports for keeping track of its financial health. Our team also keeps records of rent collections, vendor bills, payments, monthly statements, tax statements, and security deposit disbursements. Every month, you get a comprehensive report containing all property-related financial documentation for your records.
Our Guarantees:
The Importance of Being Earnest
Unlike other profit-focused property management companies, we put our clients' needs first. For our property managers, handling your property is more than just a job:
We do not charge early termination fees for our management services. If you are not 100% happy with us, you can cancel within a month, no questions asked.

Techno-savvy is our middle name. While most companies still use checklists for inspections, we implement 360-degree photo inspections that give you a crystal clear idea of the rental's condition in high definition.

An Earnest Homes tenant is a quality tenant. In fact, if the tenant we find for you breaches the lease within the first 12 months, we guarantee free tenant placement for the next tenant.

Communication is our strong suit. We respond to all owner and tenant calls and emails within 24 hours.

We have been professionally recognized as one of the best property management companies in Los Angeles and are members of the Apartment Association of Greater Los Angeles (AAGLA) and the National Association of Residential Property Managers (NARPM).
Boost Your Property's Earning Potential By Pricing It Right
Owning residential property in Los Angeles, California, can be a lucrative deal. However, you do not want to get a bad tenant into your rental in pursuit of a higher rent. It is important to understand the market and the unique features of your property, in order to price it right and attract the most qualified tenants.
At Earnest Homes, we take a data-driven approach to calculating your rental value. Depending on the condition of your property, its location, features, and amenities, we can help you set a competitive rental rate that can assure sustained rental income.
Besides, we also implement advanced marketing strategies using digital platforms and conduct 3D virtual tours to get your house rented faster.
Los Angeles 2023 Rental Data
Why Invest in a Los Angeles Property?
Los Angeles real estate offers a higher quality of life and features multiple local attractions. Its strong rental market also makes it a lucrative choice for investment and can ensure that your property will be a profitable asset for generational wealth. The San Fernando Valley has many attractions, especially the iconic Warner Bros. Studios, Walt Disney Studios, and the Universal Studios Hollywood theme park. These locations in California are prime centers for residential real estate.
If you own or want to own a residential property in Los Angeles, we can help. Moving out of state and planning to rent out your home in the Valley? Talk to us! We serve various neighborhoods in and around West Hollywood, Los Feliz, Studio City, Marina Del Rey, Silver Lake, Van Nuys, Pacific Palisades, Northridge, Brentwood, Pasadena, Glendale, Culver City, Venice, and Reseda.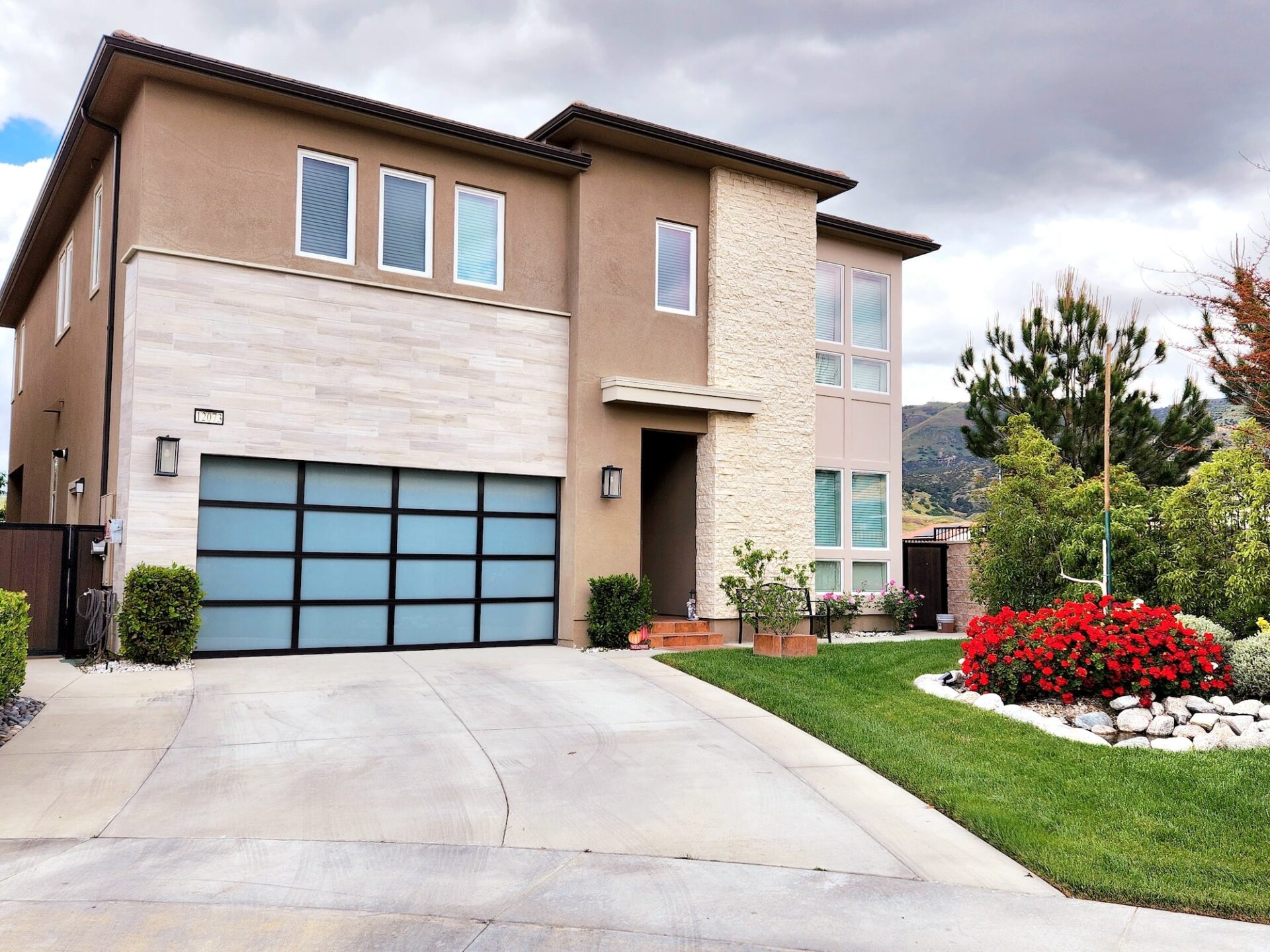 I am a new property owner trying to rent out my property for the first time. What can I expect from you?
We provide all-inclusive property management services to all our clients. Once you sign up with us, we will guide you through every step of the way. We help you keep updated with California law, get your property rent ready, assist with marketing, leasing, screening prospective tenants, conduct rent collection, maintenance, eviction, etc.
Do you manage properties that are affiliated with HOAs?
Yes. Our team of experts is seasoned at handling different types of properties. We are very familiar with CC&Rs and Bylaws. It would be best if you clarified with the HOA that you are permitted to lease your unit/property. We will handle the rest and ensure the tenant follows all rules and regulations.
What type of transparency can I expect from you regarding updates?
Owner clients receive a monthly financial statement and 1099 at the end of each calendar year. Property condition reports with 360-degree photos and periodic inspection reports are generated as tenants move in and move out. All invoices, lease agreements, notices, and all other important documents can be accessed 24/7 directly from your online portal.
Do you use an accounting tool to automate and streamline finances?
Yes. We utilize Appfolio, the best property management software available in the industry. It provides complete transparency. The tenants can pay rent and submit work orders online. Our clients can access income statements, work orders, invoices, lease agreements, inspection reports, and so much more right at their fingertips!
Owner Resources
Some of the best property management tips and lessons for landlords, curated by our professional experts.
Now has never been a better time to get involved in property management. The industry has seen steady business growth in the past five years and continues to have a strong economic outlook in the coming years. However, it's important to understand what property...