Full Service Porter Ranch Property Management
Managing properties can be a daunting task, especially if you're doing it alone. Fortunately, Earnest Homes is here to help. Our team of seasoned property management experts and tech enthusiasts are committed to delivering top-notch property management services in Porter Ranch. As a PropTech company, we're always exploring new and innovative ways to improve our services and enhance our clients' experience.
Our Exclusive Services
Eliminate the stress of property management with Earnest Homes' comprehensive services. Our team can help you maximize your ROI and achieve your property investment goals. Here's what you can expect:
Strategic Marketing & Listings
Looking to rent out your Porter Ranch property to high-quality tenants quickly and efficiently? We can help!
Read More
We know that competitive rents and effective advertising are crucial to success, which is why we offer personalized marketing strategies, extensive digital platform listings, and paid search engine ads to help your property stand out. And with our free rental analysis using market data and industry expertise, we'll ensure that you set the perfect rent amount to maximize your profits. Join us to find the perfect tenants for your Porter Ranch rental property.
Expedited Tenant Screening
Finding reliable tenants for your rental property can be time-consuming and challenging, regardless of location or management company. That's where we come in!
Read More
Tenant screening is a critical factor that can make or break your rental business, and it can be even more challenging if you own multiple residential properties. Fortunately, with Earnest Homes in Porter Ranch, you don't have to worry about the hassle of screening potential tenants. Our rigorous screening process ensures that only qualified tenants are placed on your property, allowing you to minimize vacancy rates and maximize your return on investment.
Reliable Lease Management
When renting out your property, the lease agreement is the foundation of your tenancy. As the property owner, ensuring that your lease complies with all applicable laws and regulations is crucial.
Read More
At Earnest Homes, we take the hassle out of lease drafting. Our team of qualified attorneys reviews our leases to ensure that they meet all legal requirements and are legally enforceable. We prioritize protecting you, your property, and your renters from unnecessary damage and liability. Additionally, we specialize in crafting customized lease agreements tailored to your unique needs and preferences. Let us help you start your tenancy on the right foot!
Regular Property Inspections
As a property owner, protecting your valuable asset is a top priority. At Earnest Homes, we understand the importance of proactive asset management, and that's why we conduct regular inspections of your Porter Ranch property.
Read More
Our team of experts utilizes cutting-edge technology to thoroughly evaluate every aspect of your Porter Ranch property, from move-in and move-out inspections to periodic evaluations. We leave no stone unturned in identifying any areas of concern and documenting every detail.
Our comprehensive inspection process includes comparing current conditions to the original state of the property, providing you with solid proof in the event of any disputes. With Earnest Homes on your side, you can trust that your property is being carefully monitored and protected. Contact us today to learn more about our proactive approach to asset management.
Proactive Maintenance & Repairs
Owning a rental property can be a lucrative investment, but it also comes with its fair share of maintenance responsibilities. That's where Earnest Homes comes in.
Read More
We're here to take the hassle out of rental property maintenance. When you entrust your property to us, you can sit back and relax, knowing that our team has you covered.
We have an extensive network of vendors and handymen at our disposal, ensuring that your property receives top-notch maintenance and emergency repairs promptly. Our 24-hour maintenance line allows tenants to submit their maintenance requests at any time, while our emergency maintenance line ensures that live representatives are available to address urgent issues and prevent further property damage.
Compliant Evictions
Dealing with difficult tenants can be a nightmare for any property owner. At Earnest Homes, we understand this and offer a legally compliant eviction process to take care of the 1% of tenants who may not meet your expectations.
Read More
Our experienced team handles everything from sending notices to appearing in court, ensuring that the entire process is done according to the law. We understand the complexities of eviction laws and regulations and ensure our process is legally compliant, saving you time and money in the long run.
What's more, we even offer an Eviction Protection Guarantee to ensure that you're fully covered for any court or legal fees that may arise during the process. With our proven eviction process and dedicated team, you can rest easy knowing that your Porter Ranch investment is in good hands.
Benefits of Investing in Porter Ranch
Porter Ranch is located in the San Fernando Valley in Los Angeles and offers a great opportunity for investors and property owners. The population of Porter Ranch is growing, making it an excellent market for rental properties. In addition, the walk score is high, meaning that residents can easily access nearby amenities and services. Porter Ranch also has several well-established neighborhoods, each with unique character and charm, making it a great place to live and invest.
Aside from its excellent location, Porter Ranch boasts a variety of highly desirable amenities, including high-performing schools, numerous parks and green spaces in the area, providing residents with plenty of opportunities to enjoy the outdoors.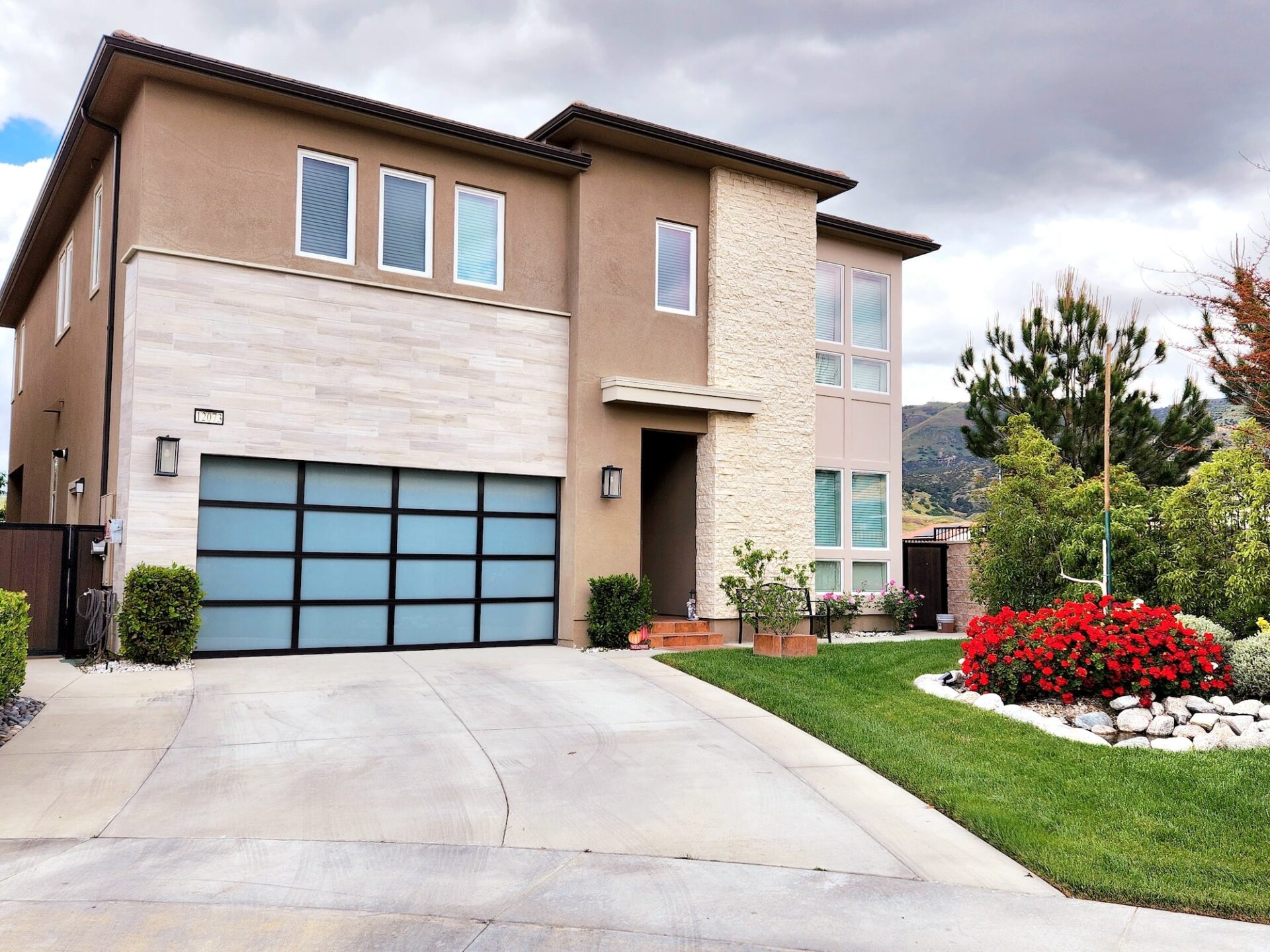 Managing Single-Family & Multi-Family Properties in Porter Ranch
Since 2016, Earnest Homes has been your trusted partner for all Porter Ranch single-family property management needs. Our team of seasoned professionals and technology innovators is passionate about delivering seamless property management experiences to our clients. We take care of all aspects of property management, from tenant screening to maintenance and rent collection.
We also excel in managing multi-family properties of 50 units or less with tailored solutions to maximize your ROI. Our cutting-edge software and extensive vendor network ensure tenant retention, while our years of management expertise guarantee top-notch service. We have management services that suit your investment style.
Why Choose Us
At Earnest Homes, we have a team of experts who are well-equipped to help you find reliable and trustworthy tenants for your rental properties. Our focus is on saving you time and ensuring compliance with the law. Partner with Earnest Homes to avail of our services!
Improved Property Value
Having good tenants can result in better property maintenance and fewer repair issues, which can increase the value of your property in the long run.
High-Quality Tenants
Our stringent tenant screening process allows us to place quality tenants in your rental who respect your property and are likely to stay a while.
Reduced Risk & Liability
We focus on responsible tenant selection and management, minimizing the potential for legal issues, damages, and liabilities.
provide real-time updates on property performance.
How do you screen potential tenants?
We have a rigorous screening process that includes checking credit history, employment verification, and rental references to ensure that we only place qualified tenants on your property.
What is your eviction process?
Our experienced team handles everything from sending notices to appearing in court, saving you time and money. We even offer an Eviction Protection Guarantee to ensure you're covered for any court or legal fees that may arise.
How do you handle maintenance and repairs?
We have a 24-hour maintenance line where tenants can submit their requests. We also have an emergency maintenance line so tenants can speak to live representatives, resolve issues promptly, and prevent further property damage. Our experts also conduct preventative maintenance and repairs before a tenant moves in and after they move out.
How do you handle rent collection?
We offer various convenient payment options for tenants, including online rent payments. Our team follows up promptly on late payments and takes appropriate actions, such as issuing notices or filing for eviction, if necessary.
Now has never been a better time to get involved in property management. The industry has seen steady business growth in the past five years and continues to have a strong economic outlook in the coming years. However, it's important to understand what property...