Earnest Homes: Offering Quality, Reliability, And Expertise with Santa Clarita Property Management
Looking for trustworthy property managers in Santa Clarita? Then, you are at the right place! Earnest Homes provides end-to-end property management solutions for single-family and multifamily property owners and aims to maximize profit on their investment in Santa Clarita. Our responsive and dedicated services are customized according to our client's unique rental needs and requirements. Partner with us to learn more about how we manage your assets. 
Services We Offer
Earnest Homes is a trusted name amongst Santa Clarita homeowners. We maintain our standards by delivering efficient and top-notch property management services. From tenant screening to preventative maintenance, we cover it all and help you achieve your investment goals. You can count on us for: 
Professional Advertising & Listing
Earnest Homes attracts quality tenants to your Santa Clarita property by leveraging the latest marketing strategies and tools available in the industry. 
Read More
Our team aims to increase the online visibility of your rental investment, attract your potential tenants, and place them in your Santa Clarita rental, reducing your rental vacancies. We create extensive listings and attractive rental ads, including digital photos and important aspects of your property, and post them on traffic-rich listing platforms, social media websites and our company website to reach a wider pool of tenants. It allows us to fill your rental vacancy faster and increase your property's occupancy rate.
Regular Property Assessment
Our rental property assessment services are designed to provide you with the insights you need to make informed decisions about your rental property.
Read More
Whether you own a single-family home or a multi-unit building, our comprehensive assessment helps you unlock the full potential of your Santa Clarita investment.
During the process, we analyze local real estate trends to provide you with an understanding of your property's value and compare yours with other competitive properties to determine competitive rental prices. Our experts also provide suggestions for upgrades and maintenance that can lead to higher rental rates and reduced vacancies.
Effective Tenant Placement
We meticulously validate the credentials of every applicant through our rigorous and legally compliant tenant screening procedure. Our commitment to adhering to all fair housing regulations ensures that we place the ideal tenant in your rental property.
Read More
Once we've identified potential tenants for your property, we seamlessly kickstart the leasing process. This comprehensive process encompasses move-in inspections, lease agreement drafting, tenant move-in coordination, and obtaining tenant signatures on the lease document. Moreover, you can rely on us for an array of management services, including:
Maintenance and Repairs
Online Rent Collection
Routine Inspections
Vendor Relationships
Tenant Communication
Emergency Responses
Day-To-Day Rental Operations Management
Our commitment to efficient property management goes beyond just collecting rent. We take care of the day-to-day tasks and operations associated with your rental property to ensure it runs smoothly and remains a hassle-free investment for you.
Read More
Here's what our day-to-day rental property management includes:
Maintenance and Repairs
Tenant Complaints and Services
Rent Collection
Property Inspections
Lease Renewals and Tenant Communication
Emergency Responses and Repairs
Vendor Relationships
Market Research
Legal Compliance
Reliable Accounting & Financial Management
At Earnest Homes, we offer the benefits of error-free account management for your rental property. Our comprehensive account management services go beyond the basics to provide you with a seamless and stress-free experience.
Read More
You can count on us for:
Utility and bill processing
Weekly checks to monitor your property's financial transactions
Financial statements with a comprehensive view of your property's financial status
Monthly budget and reporting
Tax preparations
Join us at Earnest Homes, and let us handle the intricacies of account management for your rental property.
With our expertise and commitment to excellence, you can enjoy the benefits of a well-managed and financially sound investment property in the vibrant Santa Clarita area.
Thorough Eviction Process
Dealing with challenging tenant situations can be daunting for property owners. That's why we offer a legally sound eviction process to address the rare instances when a small percentage of tenants don't meet your expectations.
Read More
Our experienced team expertly handles every aspect of the eviction process, starting with issuing notices and extending to representing you in court appearances if necessary. This proactive approach not only saves you valuable time but also helps mitigate potential financial costs.
Most importantly, we provide an Eviction Protection Guarantee, ensuring you're safeguarded from unexpected court or legal expenses.
Our well-established eviction protocol and dedicated team are committed to preserving the integrity of your Santa Clarita investment while ensuring smooth property operations. Your peace of mind is our priority.
Why Invest In Santa Clarita
Located in the foothills of the Santa Susana Mountains, Santa Clarita beckons investors with compelling reasons to consider purchasing rental properties in this picturesque city. Beyond its exceptional quality of life, Santa Clarita offers an attractive landscape for real estate investment. With its robust demand for rental housing, driven by a diverse and growing population, investors can secure stable and potentially lucrative rental income. 
Moreover, the city's family-friendly environment, proximity to outdoor adventures, and strong community spirit also make it an enticing prospect for long-term property growth.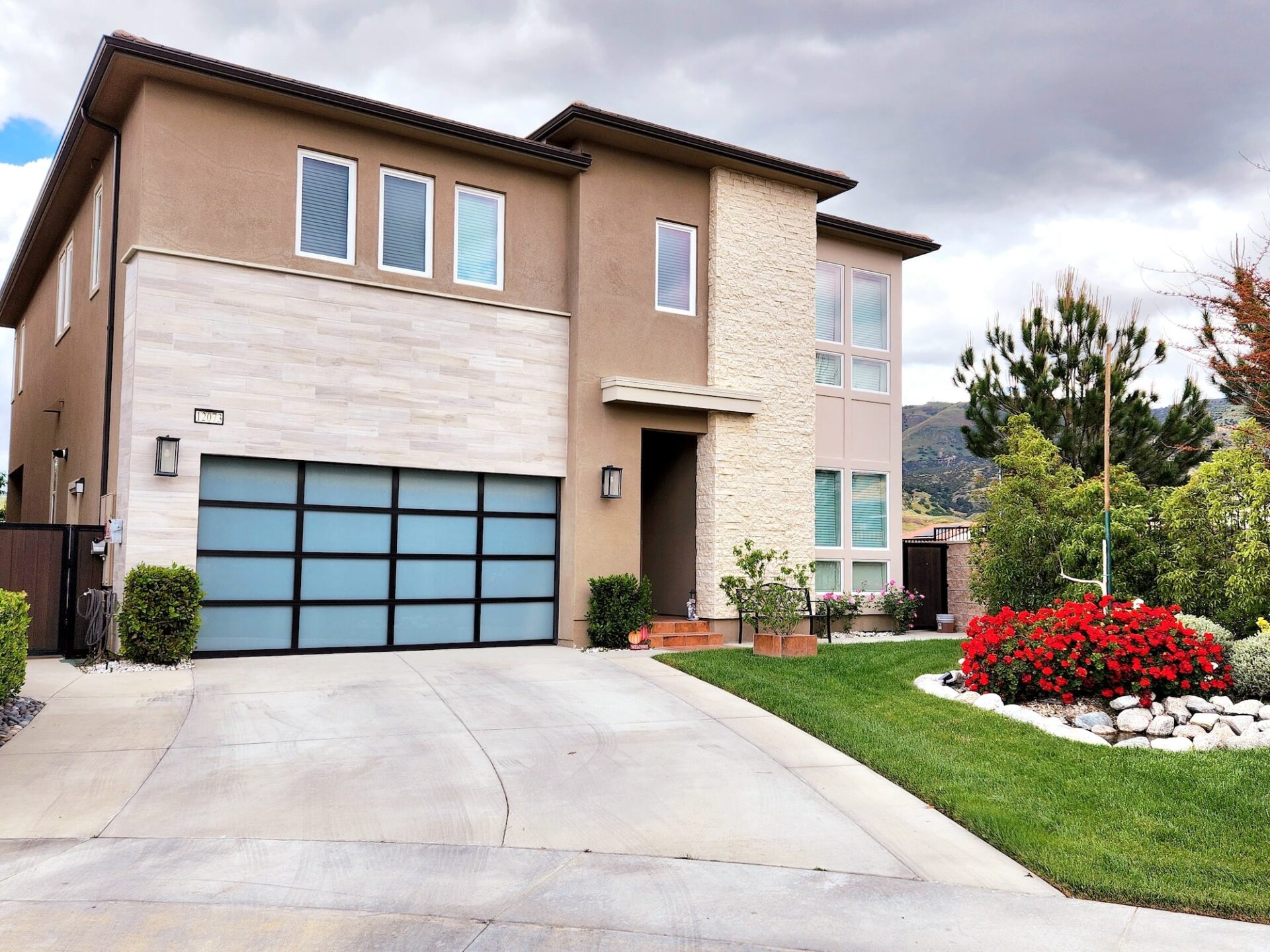 Managing Single-Family & Multi-Family Homes in Santa Clarita
At Earnest Homes, we manage all aspects of single-family property management, including screening tenants, rent collection, property marketing, and routine maintenance. Our team also offers financial reports to give you a clear picture of your investment's progress. Partner with us and watch your investment grow peacefully.
We also specialize in managing multi-family properties consisting of 50 units or less. Our tailored approaches aim to enhance your return on investment. We leverage cutting-edge software and an extensive network of reputable vendors to ensure maximum tenant retention. Our extensive management experience ensures the provision of top-tier service.
What Makes Us Stand Out
Earnest Homes is a reputed property management company in Santa Clarita and other surrounding areas in Los Angeles. We set ourselves apart by delivering top-notch, timely, and reliable property management services to investors.
Ongoing Communication
We prioritize transparent and open communication with property owners, keeping you informed every step of the way.
Online Tenant Portals
Our state-of-the-art online tenant portals make it convenient for tenants to pay rent, request maintenance, and access important information, streamlining the rental process.
Legal Compliance Expertise
We stay up-to-date with all local, state, and federal rental regulations, guaranteeing that your property remains in full legal compliance.
What services do you offer for property owners?
Earnest Homes provides a comprehensive suite of property management services, including tenant screening, maintenance and repairs, online rent collection, routine inspections, vendor relationships, tenant communication, and emergency responses. We also offer financial reporting, legal compliance, and eviction protection, ensuring your property is well-managed from every angle.
What measures do you take to maintain my property?
We proactively manage property maintenance and repairs, addressing issues promptly to keep your property in excellent condition. Our regular inspections ensure that tenants comply with lease agreements, and we have established relationships with trusted vendors and contractors to deliver cost-effective solutions.
How do you place tenants in rental property?
Our tenant selection process is rigorous and legally compliant. We assess applicants based on their rental history, creditworthiness, employment status, and background checks. This meticulous screening ensures that we place the right tenants in your property, minimizing risks and maximizing rental income.
How do you handle emergency situations?
We have a 24/7 emergency response system in place to address urgent property issues. Our team is trained to act swiftly and efficiently, minimizing potential damage and ensuring tenant safety. You can trust us to handle emergencies with care and professionalism, providing you with peace of mind.
Now has never been a better time to get involved in property management. The industry has seen steady business growth in the past five years and continues to have a strong economic outlook in the coming years. However, it's important to understand what property...